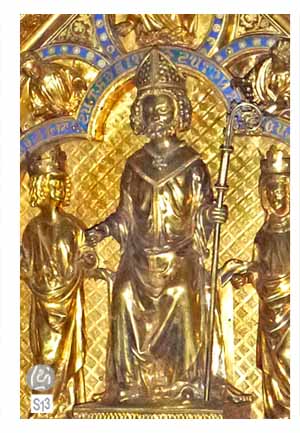 ENGLISCH - English

Suitbertus, kitchen Saints, Apostles of the pastoral.
Suitbertus is a person with morals / modest nature and gentle kindness...
Welcome to "Suitbertus13.de"
The concrete life of our days led me to work with Suitbertus. Suitbertus is the oldest citizens and witness of the Christian faith in my city of Düsseldorf. His place of residence "Kaiserswerth" stands for economy, politics and culture. There is an interesting topic to find for everyone. A subject is so far unaffected: who is Suitbertus as a person? What character does Suitbertus? -Suitbertus is known from the perspective of the Roman Catholic Church. There are also other considerations? What does Suitbertus? In his time? Today? For us? "Suitbertus" means "shine through inner strength". -On this website, I want to make curious for Suitbertus. Much pleasure.
Translation: Automatic translation
---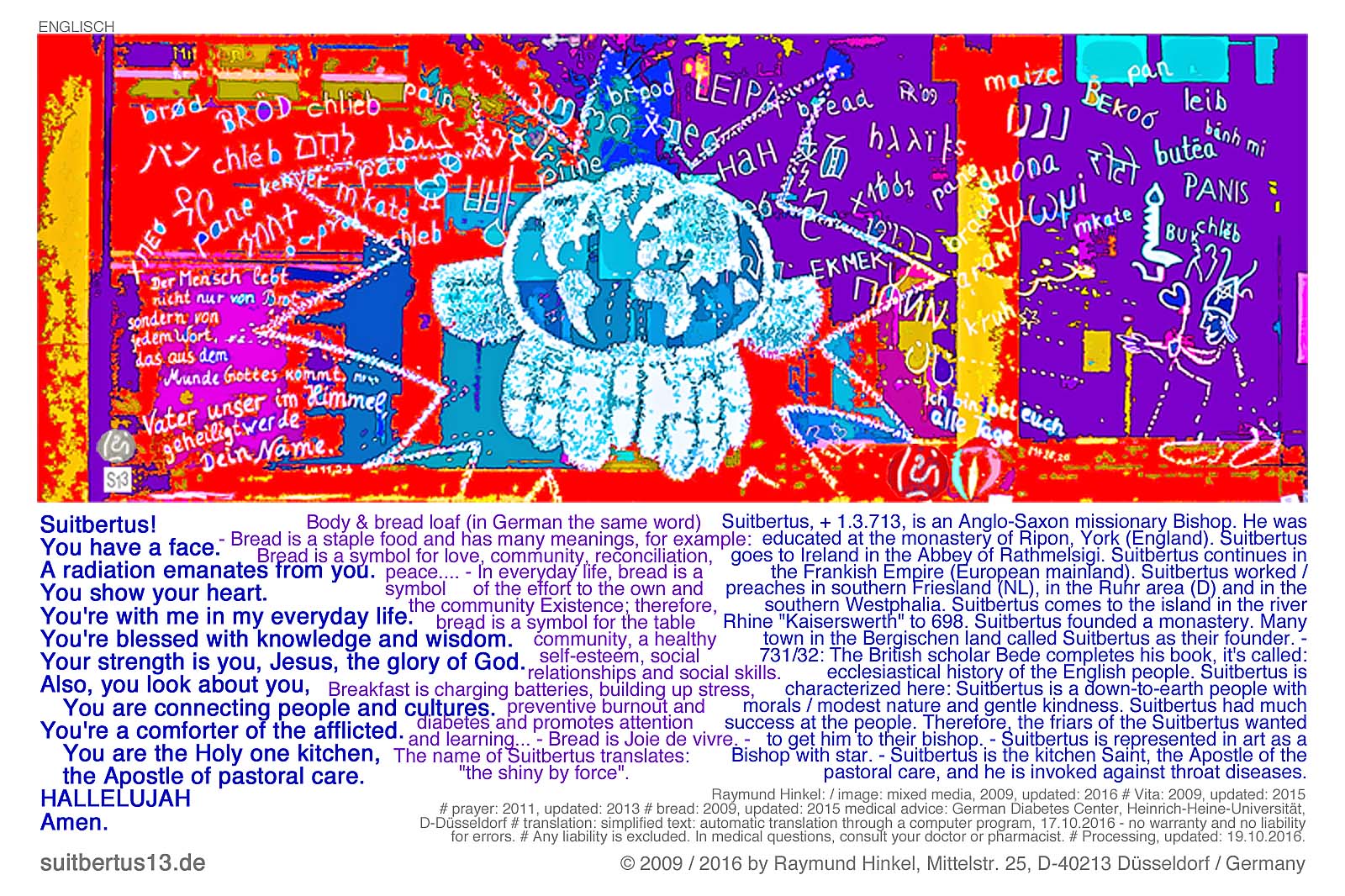 ---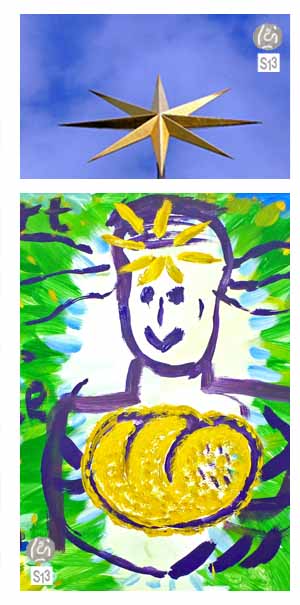 Suitbertus, Swidbert... Schwibbert

Biographical note

Suitbertus is a person with morals / modest nature and gentle kindness.
Beda Venerabilis says about Suitbertus. Source: ecclesiastical history of the English people (731/32).

Suitbertus is an Anglo-Saxon Bishop of the mission. He comes from the monastery of Ripon, York. Suitbertus goes to Ireland, Abbey of Rathmelsigi. Suitbertus travels with Willibrord and other brothers in the land of the Franks. In southern Friesland (NL), the monks preach the Christian religion.

Willibrord wants to be consecrated by the Pope to the Bishop. He wants to allow hire himself for missionary work. Willibrord travels to Rome. The brothers say: Suitbertus should be our Bishop. Suitbertus is ordained in England to the Bishop. Suitbertus has much success in Friesland. Now, Willibrord comes back. He is also Bishop.

Suitbertus moves on. He comes into the country between Lippe and Ruhr. It is also the country of Westphalia. Many towns in the Bergischen land called Suitbertus as their founder. The old Saxons come in the area of Suitbertus. The Saxons to destroy the Christian religion. Suitbertus must flee. Suitbertus met Pepin II and his wife Plektrudis in Cologne. The result: Suitbertus may settle with his friends on an island in the Rhine. Today, the island is called "Kaiserswerth". The result is the first monastery on the right side of the Rhine, in the Archdiocese of Cologne.

At the 1.3.713 open the eyes of Suitbertus unto eternal life.
Under the name Schwibbert, many boys get their baptismal name.

Suitbertus is invoked against diseases in the neck.
Suitbertus, kitchen Saints, Apostles of the pastoral.

Translation: Automatic translation

---